Team Building
High-Performance teams, in business just as in sport, are distinguished by their appetite for collaboration, alignment and fun. They have an almost instinctive ability to anticipate challenges, to communicate and act as one in overcoming them.
These behaviours are particularly evident with water-based team sports like sailing. One of 'Explorer's' skippers represented Ireland in International sailing events for ten years and coached sailors at the Beijing Olympics. He has developed a day long program designed to get the best from your team, encouraging them to work and plan together in new and challenging circumstances. This program is now delivered by our highly experienced, full time skippers.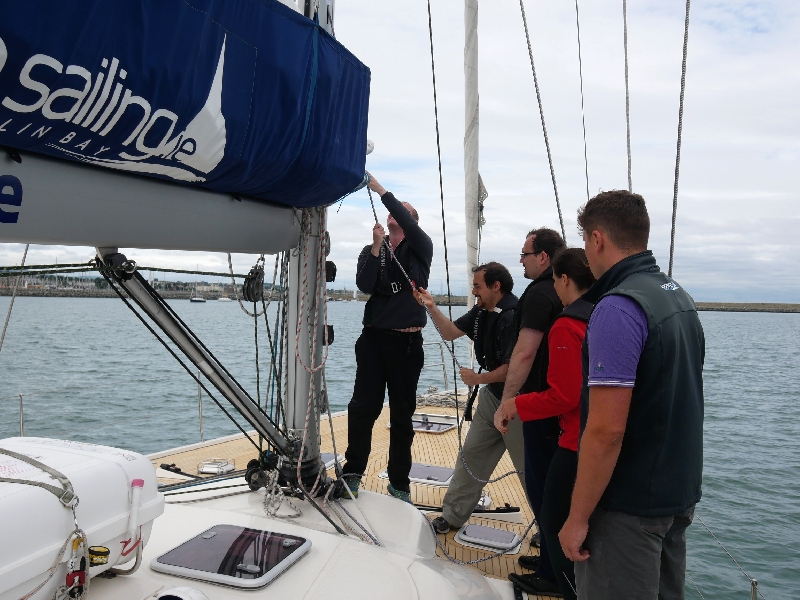 A challenging & fun action-learning sailing experience
Let them put your team to work as the crew of an ocean-going sailing yacht for a day. Treat them to a challenging and fun action-learning sailing experience where they can practice the behaviours that drive high performance.
We have all the relevant audiovisual technology on board for meetings, training and debriefings. There is also internet access and a printer if needed. Use gosailing.ie for team building opportunities in challenging conditions with first class facilities and expertise to motivate and stretch your team.
We can facilitate teams of up to 12 participants and arrange a schedule to meet your specific requirements. Explorer is yours from 09.30 to 16.30, lunch and refreshments can be provided if required.