About Us
Who We Are
Aaron O'Grady – Skipper and Director
Aaron O'Grady is a professional sailor. He represented Ireland for 8 years in the Olympic Finn Class before going on to coach at the Beijing Olympics. More recently he has been a rotating engineer and presently is a rotating Captain on a 150 foot super yacht . He has amassed over 50,000 miles including numerous Trans Oceanic crossings.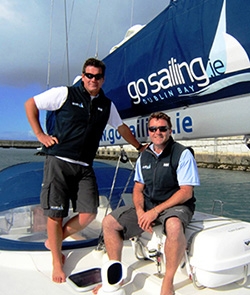 Kevin Leonard – Skipper, Powerboat Instructor and Business Development
Kevin has been sailing as long as he can remember and has competed locally, Nationally and Internationally in a range of boats. With a wealth of experience having trained adults and children on all types of boats, Kevin is a fully qualified senior sailing and powerboat instructor. He is keen to share his knowledge of Dublin Bay and it's surrounding areas. Contact Kevin for any queries at kevin@gosailing.ie.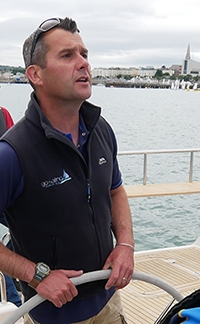 Ronan Beirne – Crew Member and Business Development
With a background in sales, marketing & logistics Ronan is proprietor of www.Leinsterboats.ie yacht & boat brokers and boat owner solution providers. Ronan races regularly in Dublin Bay and on the Flying Fifteen circuit. He is a regular member of the team both on and off the water. He has a unique knowledge of the Dublin coastline which he is more than willing to share. You can contact Ronan at ronan@gosailing.ie.