Gift Vouchers
gosailing.ie offer a range of gift vouchers, either for a predefined amount or for a particular course. Are you looking for a truly unique gift for that someone special? Have they always said that they would like to learn a new skill or just experience sailing for the first time? Vouchers can be bought for our Socail Sail experience, a powerboat course or even just an amount to go towards an activity.
Social Sailing Experience Voucher Cost for 1 person: €65* (see below for description)
Powerboat Course Voucher Cost for 1 person: €295 * (see below for description)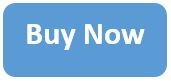 *If you click on the Buy Now button, in the Payment Type field please leave a description as to what you are buying and the name you would like on it.
Contact us now for more information or to discuss all that we have to offer. Call us on 087 0922913, email info@gosailing.ie or us the Contact Us form onscreen.
*A Social Sail experience is for a place for 1 person on our 3 hour social sails that will run through the summer months on yacht Explorer. The calendar will be on the website early 2019.
*A powerboat course is for the National Powerboat Certificate course, dates available on the wbesite but there will be others.