Bray Air Display 2018
Ireland's biggest and most popular air display will return to Bray Seafront on the 28th and 29th July and we will be there for all the action on yacht 'Explorer'. Experience the aerobatics display from the best vantage point, at anchor off Bray seafront. Departing from Dun Laoghaire Marina and sailing passed Dalkey Island, we will drop anchor and enjoy the whole event. The aerobatics take place right above your head, a truly awesome sight not to be missed.
Join us on either the Saturday or the Sunday, book your place as an individual or group. Place are limited to 12 people on each day. Lunch wil be provided on board on the Sunday sailing only.
Ours schedule for each day:
Saturday 28th July
1.15pm Meet at the entrance to Dun Laoghaire Marina
1.30pm Set sail from Dun Laogahire Harbour
Sail passed Dalkey Island
Drop Anchor off Bray Seafront
3.30pm Enjoy the wonderful airshow
Return journey to Dun Laoghaire
Sunday 29th July
11.45am Meet at the entrance to Dun Laoghaire Marina
12.00pm Set sail from Dun Laogahire Harbour
Sail passed Dalkey Island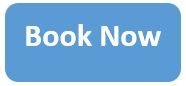 1.30pm Drop Anchor off Bray Seafront
Dine on board (included)
2.00pm The air display begins
Return journey to Dun Laogahire
Cost:
Saturday is €85 per person including complimentary soft drinks
Sunday is €130 per person to include lunch of gourmet sandwiches, desserts and fruit
Drop us an email on info@gosailing.ie with any questions